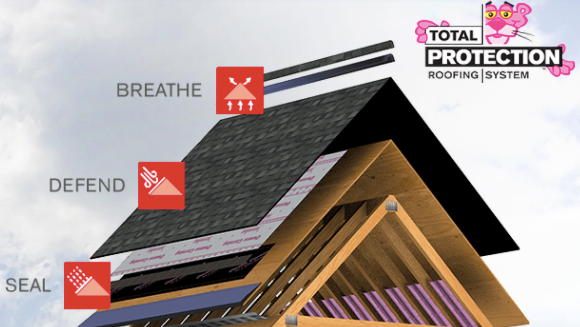 12/18/2018 by Christina Wilson 0 Comments
THE BEAUTY OF RESILIENCE: OWENS CORNING SHINGLES
As a family-owned company, Reliable Home Improvement Inc is in the business of making a house feel like a home. Safety and comfort are of utmost importance, and using high-quality materials ultimately means long-lasting protection. Owens Corning roofing shingles withstand the toughest elements and weather conditions and exceed the highest standards for energy efficiency and design.
Superior Durability
Owens Corning has been a recognized roofing industry leader since 1977, and with good reason. All Owens Corning shingle options feature a patented SureNail Technology, which uses a woven, reinforced fabric that provides the perfect adhesion with TruBond sealant. Each shingle has Triple Layer Protection, creating a 200 percent wider common bond area than standard shingles. This allows for a fast and consistent installation, ensuring the highest degree of strength and durability.
Energy Efficiency
Owens Corning shingles are Energy Star rated and can help create a more energy-efficient home, especially when used in combination with proper insulation options and high-efficiency windows and doors. The breathable design helps air flow through the attic, managing temperature and humidity to help prevent mold. They reflect solar energy, which decreases the amount of heat transfer to the inside of the house, keeping energy use and costs low.
Bold Beauty
Homeowners know that after safety and comfort, another important factor in home building and improvement is increasing curb appeal. Everything from paint color to concrete designs and landscaping factors into the value of a home. Owens Corning shingles use TruDefinition Color, offering a selection of over 28 customizable style options. With so many vibrant colors, rich contrasts, and different textures to browse, any selection will instantly highlight the unique beauty and aesthetic of the home.
Customer Service
The only thing as important as using the right product for the job is doing the job right, from start to finish and beyond. As an Owens Corning Platinum Roofer, Reliable Home Improvement Inc is proud to be in the top 1 percent of roofers nationwide. Quality customer service is guaranteed, from the estimate process through installation.
If you live the in the greater Sacramento area and would like more information on Owens Corning shingles, contact Reliable Home Improvement Inc today at (916) 773-0263 to schedule a free estimate for your next roofing project.
Feed